Doctors & Staff
Meet the experienced and friendly doctors and staff who make Ramsey Eye Care Center the leading provider of vision care products and services in Rock Springs.
Coby Ramsey, OD
Dr. Ramsey has served the Southwest Wyoming Community since 1996.
In addition to his practice Dr. Ramsey serves on the American Optometric Association Regristry Committee, the Wyoming State Board of Optometry, and is the President of the Northern Rockies Optometric Conference.
Dr. Ramsey was raised in Rock Springs, Wyoming. He graduated from Rock Springs High School in 1984. He received his Bachelor of Science from Brigham Young University and his Doctor of Optometry from Pacific University in Forest Grove, Oregon.
I. Russell Whetten, ODDr. Whetten graduated from Brigham Young University with a Bachelor of Science in Exercise Science. He received his Doctor of Optometry degree from the University of Houston College of Optometry.
During his training, Dr. Whetten was invited to join the prestigious Beta Sigma Kappa International Optometric Honor Society and was one of only a handful of clinicians selected to receive special training in both the neuro-ophthalmology clinic and the acclaimed Dry Eye Center at the University of Houston. Being a veteran himself of the United States Marine Corps, Dr. Whetten chose to receive further training while also being able to serve other veterans of the armed forces by completing a clinical rotation at the George E. Wahlen VA Medical Center in Salt Lake City, Utah. He also has comprehensive experience in pediatric care, low-vision management, custom contact lens fitting, and management of ocular diseases like diabetic retinopathy, macular degeneration, glaucoma, and keratoconus. Dr. Whetten also speaks Spanish fluently.
He and his family are new to the Rock Springs area and look forward to actively participating in the community.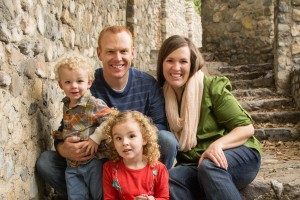 Our Staff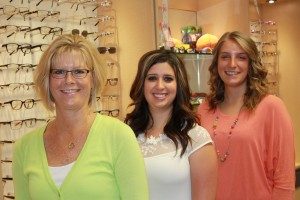 Lana, Erica, Amber, Autumn and Lacey
Lana is our testing specialist and has been with us since 2005. She is our paraprofessional working with the latest technologies in optometry to provide you the best customer service during your visit.
Erica works in our dispensary as our optical specialist since 2012. She will help you in ordering, fitting, and dispensing glasses and contacts as you choose from the latest styles and brands in frames and lenses.
Amber has been with our office since 2013. She enjoys working in customer service and will assist you with your check-check-out needs.
Autumn joins our staff as the front desk receptionist.  She will help you make appointments and assist you when you check in.
Lacey is new to our office. She is a second testing specialist and is experienced in the optometric field. As a paraprofessional she will be working with the latest technologies in optometry to provide you the best customer service during your visit.